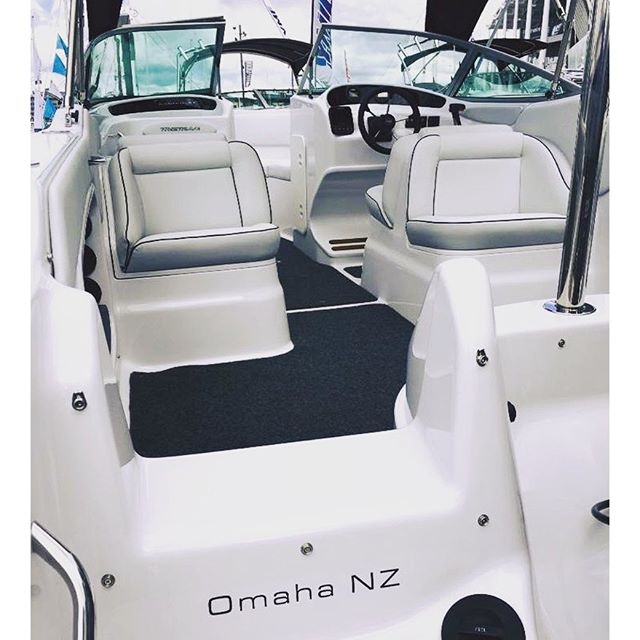 After having owned a Tristram 600 Cabriolet for three years, this Omaha-based family decided to trade up to the Tristram 640 Cabriolet for their water sports and fishing expeditions.
This brand new Yamaha powered package named '@One' was handed over on the last day of the Auckland Viaduct Boat Show after being on display for the four day event.The Tristram Cabriolet range continues to impress Kiwi boaties, offering a true crossover experience for those who enjoy watersports, fishing, diving and getting home comfortably in a choppy sea.www.tristram.co.nz/cabriolet#Tristram640Cabriolet // @yamahamarinenz
Please share your Tristram images with us! In Instagram or Facebook tag @tristrammarine in your images or hastag #tristram in your post description.